eBike Conversion Kit Tested
My wife and kids want to come cycling with me, but they find the distances and the hills a challenge.  So what is the answer for cycling with the family?  An e-bike / assisted bike / electric bike?
Of course, but there are some issues which made me stop and do the research…
What is wrong with electric bikes?
1. Heavy – Even the most expensive e-bikes are heavy and difficult to move around, especially if you are not that strong.
2. Expensive – Some people like to waste money, but I like to use my earnings on adventure and experiences.
3. Wasteful – If you already have a bike you like and it still works well, why change it?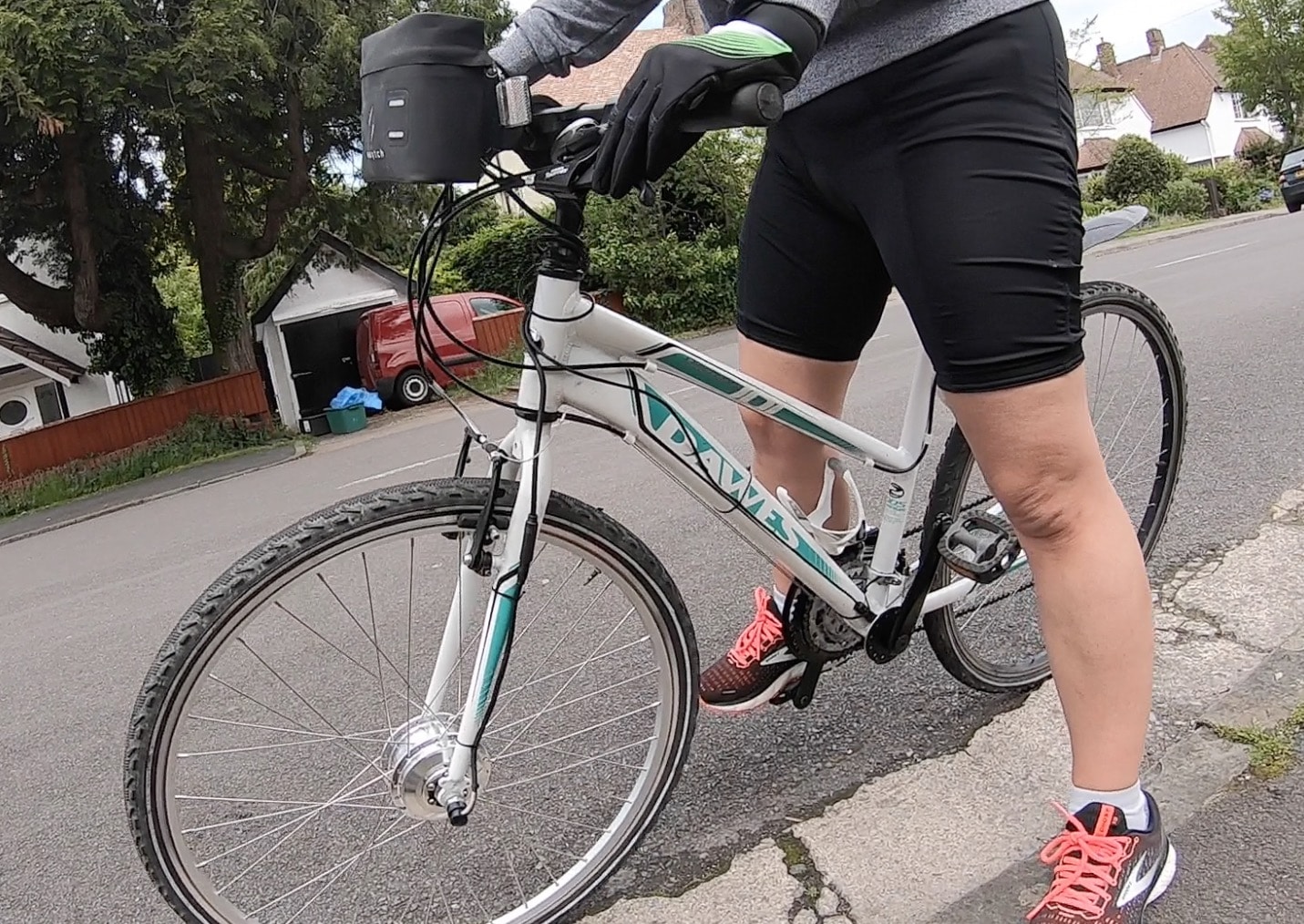 Why choose a Swytch bike?
1. Light – Added is 2kg Power Pack on the handlebar and with 1.5kg motor in the front wheel hub.  The total bike weight is evenly distributed.
2. Not expensive – There are cheaper e-bike conversion kits, but none so easy to install and compact.  Swytch is MUCH cheaper than a new electric bike.
3. One less bike on the scrap heap – using what we have avoids waste.
Weight distribution is important
The biggest issue for me and my family was that when the motor weight was added to the rear of the bike it was hard to control.  If you are not strong, it is especially difficult when parking the bike.
Long lasting battery
The trips I want to take with the family are around 3-5 days.  Around 50-70k (32-44 miles) per day, on trails and small lanes, with many hills in Somerset, Devon and Cornwall. So I wanted the battery to last for these trips.
E-bike comparison
I looked at many other kits, and there are plenty of comparisons if you want to research more.  I found that there are some kits that might be cheaper and others that would need a specialist mechanic.  Some e-bikes provide frightening speeds and turn the bike into a moped.
For me, Swytch is the easiest to install, and lightest of its kind.  Once you take everything into consideration I think it gives the best value for money.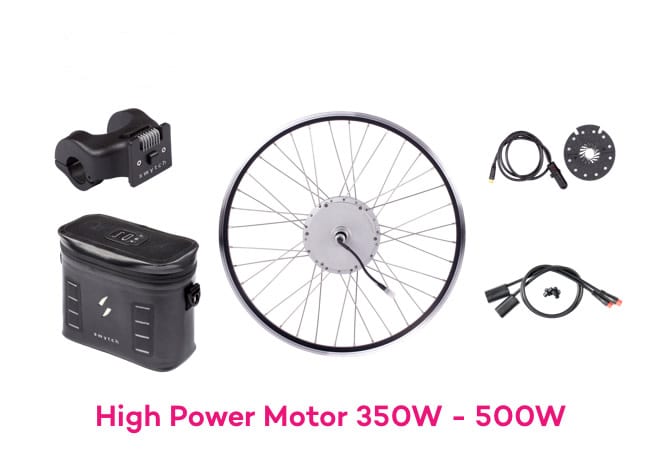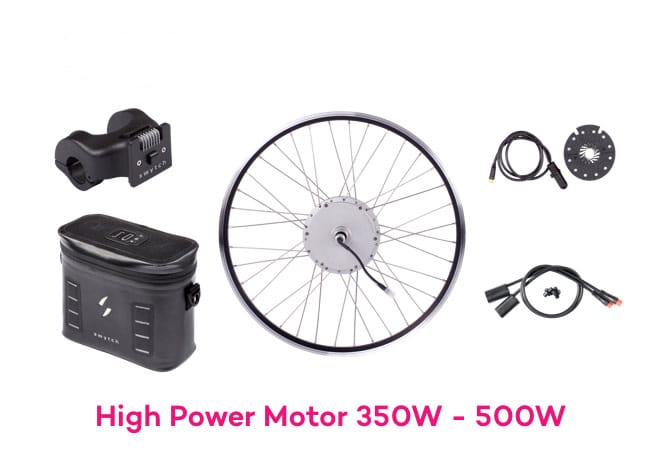 Above are the main points, plus there are some personal things to also consider:-
The battery pack just lifts off the handlebar to avoid theft.
If you don't want the power you just turn it off and ride your bike just as it used to be.
New electric bikes usually have a different gearing system – If you are used to your gears and like the way they work, you don't need to change them.
You like your bike the way it is – With the motor wheel on the front, all you do is swap that front wheel and add some cables to the battery pack.  The bike stays the same.
With your pedal power on the rear wheel and e-power on the front wheel, the power is evenly distributed.
The hub in the front wheel means you are not changing the rear wheel gearing which makes for easy conversion.
The weight at the front makes your bike weight evenly distributed and therefore easier to move around.
The ultimate in re-cycling
Whether you're looking for an electric bike for commuting or want to hit the trails.  An e-bike lets you tackle longer days, steeper hills, and heavier loads.
Why spend money on a brand new bike when you already have a bike you love?  With a Swytch Bike you could convert that old bike in the shed.  Add electric assist for less money, less hassle, and feel good about recycling.
How to Make the Swytch with a big discount
Sign up to Swytch to convert any bike by clicking this link to collect discounts and benefits.
For transparency… If you purchase using my affiliate link, I may get a small discount off my next purchase, but you don't pay anything extra.
Discover more about Swytch Bike here.